So this is my first challenge and I have chosen the
Garden Chair Gathering
- I was drawn to the birds and chairs and it reminded me of all the birds that we have here and the fact that I often sit on our steps and listen to the birds!
Anyway, here is my card:
I have digitally printed
Garden Chair Gathering
on X-Press It Blending Card and then as I am still trying to set up my craft room I have cut out the image using my paper cutter.
Then I have coloured with the following Copics pens:
chairs - V20, V22, V25, V28, B12, B14, B16, B18, B39
birds - R24, R29, R56
background - BG000, BG01, BG02
I tried to colour the base of the chairs to make them look like coloured metal - but the area was too small! This idea came from one of the techniques booklets - Metal Effects - we have received from Alyce from
Kit and Clowder
for doing our
monthly classes
. I think I will try it on another stamp with a bit more space!!
I have used the same colours (B12, B14, B16, B18, B39) on the sentiment piece, but then I realised it was a little dark, especially down the bottom, so I went over with my colourless blender to lighten it a bit. The sentiment is from the wonderful Marcella's
Camellias Digital Stamp Set
by Power Poppy.
I adhered both the sentiment and coloured image to a rectangle card from
Envelope Solutions
using double-sided tape.
I tried to colour some dew drops with my favourite B16 Copic pen, but it didn't really work, so I found some blue sequins from my stash to add in the corners.
Here is a close-up of the colouring:
The sponsor for this challenge is
A Day for Daisies
and the prize is a $12 Gift Certificate.
There is inspiration from the rest of the Lil Patch of Crafty Friends DT over on the
Lil Patch of Crafty Friends Challenge blog
, so please pop over to everyone's blog by clicking on their name. We always appreciate a comment or two! :) You can also find out what other challenges are out there, which could give you some ideas for your card or gift stash.
We all hope that you are able to join us for this challenge. We look forward to visiting your blogs and seeing your gorgeous "always anything goes" creations. Please ensure that you are a follower of the
Lil Patch of Crafty Friends Challenge blog
to be eligible for a prize!
Have fun! This challenge will end on Saturday the 20th of July. Please check the
Lil Patch of Crafty Friends Challenge blog
on Thursday 11th of July to find out the winners of
Challenge #108
- I actually entered this challenge!! :)
I would like to enter this card into the following challenges: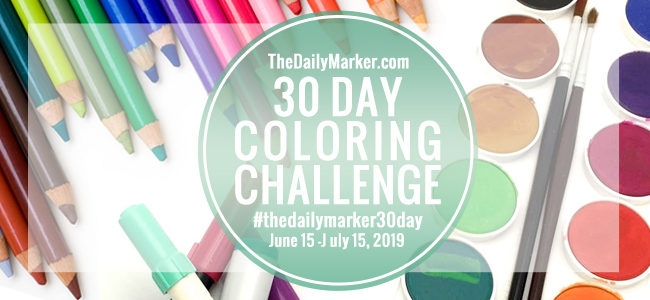 The idea is to try to encourage everyone to sit down for just a few minutes each day and just colour! Something that I find just calms my mind!
Thanks for looking!